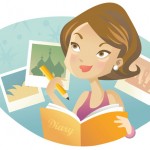 Are you looking for a full-time or contract-based editorial rock star to join your remote team? I'm currently seeking managing editor, content editor, or project management opportunities that are location independent.
I'm a self-motivated, detail-oriented senior-level editor with proven leadership skills. I'm equally at home collaborating with in-house staff and remote teams consisting of designers, writers and editors, sales associates, production professionals, and third-party vendors.
I'm currently the freelance content editor for Ancestry.com's Historical Insights initiative. Additionally, I curate and write content for a variety of websites and blogs, write email auto-responder message sequences for small businesses, manage corporate newsletters, write product descriptions for catalogs, and much more. You can read my work at Architectural Digest, Fodor's, Onboard, Cruise Critic, and other outlets.
My colleagues will tell you that I'm an expert when it comes to project management with acumen in scheduling and trafficking publications through production.
My clients consistently praise my ability to effectively work with people, manage title development, and solve issues before they become problems.
My proudest accomplishment, though, is the fact that people want to work with me on a daily basis. I'm a calming force on any team and have the ability to motivate and mentor others… probably because I roll up my sleeves to do whatever it takes to make the publication significant to its readers.
I'm available for freelance projects or full-time remote positions, especially turnkey project management, writing, blogging, and social media management.
Specialties
supervisor and team leader
manager of remote teams
content marketing writer
magazine editor-in-chief
managing editor
project management expert
acquisitions editor (adult non-fiction, books and kits)
developmental editor (adult non-fiction)
editorial strategist
social media manager
meticulous proofreader
writer with expertise in travel, personal finance, elder care issues, music production, and college search and selection
guidebook author / updater
content management system (CMS) expert
SEO writing
I'm an infopreneur with the sole goal of consistently exceeding my client's expectations when it comes to project management, writing, content marketing, social media/community management, editing, and the creation of information products.