Over the years I've worked on many interesting projects. Here are a few of my recent favorites…
Rolling Stone Calls My Book "Essential Reading"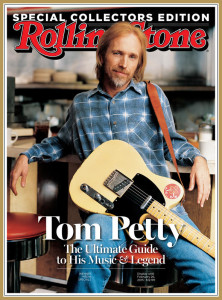 I'm so pleased that Rolling Stone magazine called my book—Tom Petty: Rock 'n' Roll Guardian—"essential reading." Pretty cool!
You can read about my book and other resources the magazine suggests to all Petty fans in the special collectors edition of the magazine devoted to Tom Petty.
My New Company, Due South Digital, Launches Its First Project: Frequent Flyer Toolkits

I'm currently collaborating with top travel blogger, Summer Hull. She's known as Mommy Points online and she's one of America's foremost experts when it comes to earning and redeeming frequent flyer miles and hotel loyalty points. She helps thousands of families, couples, and solo travelers earn nearly free flights and hotel stays each year. Together we are launching Frequent Flyer Toolkits, a series of ebooks that will help you earn a nearly free trip to a specific destination. Hawaii for Nearly Free and Orlando for Nearly Free go on sale in mid-October 2014. Paris for Nearly Free will be available in November.
Join the Frequent Flyer Toolkits email list and you'll receive four tools to help you earn nearly free flights and hotel stays, including The Mommy Points Beginner's Guide to Earning Nearly Free Travel, a miles-and-points tracker, an educational podcast, and a flight award-planning calendar.
My Latest Book—Tom Petty: Rock 'n' Roll Guardian—is an Award Winner!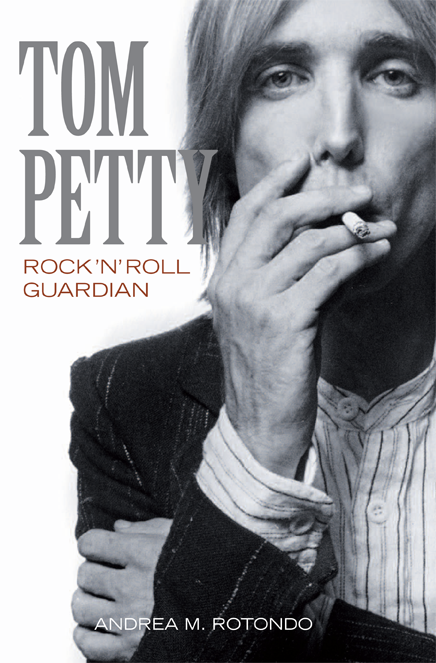 Omnibus Press UK released my latest book, Tom Petty: Rock 'n' Roll Guardian, in February 2014 in Europe and Australia. Overlook Press will release this title in the United States in October.
Tom Petty may be one of rock'n'roll's preeminent artists today—having sold more than 60-million records—but his rise to superstardom was never a foregone conclusion. His band Mudcrutch was a household name in his hometown of Gainesville, Florida, in the mid-1970s, but the band self-destructed just months after moving to Los Angeles in search of a record deal.

Tom Petty and former Mudcrutch alums Mike Campbell and Benmont Tench then regrouped with Gainesville ex-pats Stan Lynch and Ron Blair to form Tom Petty & The Heartbreakers in 1976. The new group fought to build an audience only to endure conflict with the record label, which caused Petty to go bankrupt before emerging from a scathing lawsuit with the sweeping anthems—'Refugee' and 'Don't Do Me Like That'—that catapulted the band's third album Damn The Torpedoes to multi-Platinum status.

Tom Petty: Rock 'n' Roll Guardian is the first intimate portrait of one of the most enduring figures on rock'n'roll's world stage. Petty is the ultimate underdog that made good and his honest approach to the craft of songwriting has brought him the respect of music industry insiders and fans alike. The soundtrack of many lives wouldn't be nearly as rich without Tom Petty's enduring body of work. Songs like 'American Girl', 'Listen To Her Heart', 'The Waiting', 'I Won't Back Down' and 'Learning to Fly' resonate with individuals from all walks of life because what Petty sings about – love won or lost and overcoming hardship – is essential to just about everyone's journey in life.

Over the years, Petty has redefined the future of American music by giving a nod to rock'n'roll's forbearers while building on the very foundation they laid years ago. Tom Petty's compelling catalog illuminates the fact that he is now—and will forever be—rock'n'roll's true guardian.
Ghostwriter and Social Media Manager for Virtuoso Travel Agency
For the past few months I've been working on a very cool project for one of the most successful travel agencies in South Florida. This Virtuoso agency has been in business for more than 30 years and focuses on all things luxury. I ghostwrite two blogs for the agency, put together the company's monthly e-newsletter, and provide social media management via Twitter. I find myself reviewing and writing about new luxury resorts around the world, private jet charters, luxury cruise and yacht vacations, and Caribbean getaways. I work closely with the travel agency's  marketing manager to improve brand loyalty and client interaction.
Twitter Party Host for American Safari Cruises
Do you tweet? Then you've probably attended a Twitter party once or twice. In 2011 I hosted a fast-paced online party for American Safari Cruises to commemorate the line's entry into the Hawaiian Islands cruise market. Working directly with the cruise line's marketing exec, I programmed an evening that featured information about ASC's yacht itineraries, photographs and videos, and links to reviews from past passengers and travel writers. We even gave away prizes, including Hawaii guidebooks and a Nook e-reader. According to TweetReach, the one-hour event reached 45,724 people via 521 tweets, re-tweets, replies, and direct messages.
Conversations with Tom Petty
I worked as an acquiring editor for Omnibus Press for several years and had the great fortune of acquiring and shepherding rock star Tom Petty's first authorized book, Conversations with Tom Petty. I'd been a fan of Tom Petty and the Heartbreakers since 1976 and the project was a joy from beginning to end.
Making Paper Flowers
As a senior acquisitions editor for Sterling Publishing, I dream up ideas for activity kits that are sold at Barnes & Noble stores. I had my heart set on creating an upscale kit that included instructions—and all the materials—to make beautiful, realistic flowers out of paper. I began searching for the right author and was drawn to the work of crafter Laurie Cinotto of La La Laurie. Her designs have been featured in a variety of magazines like Martha Stewart Weddings and collaborating with her was a fantastic experience!
Proofreading for futurethink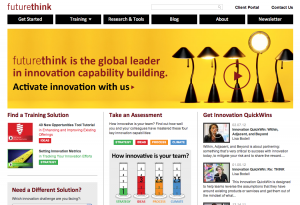 I proofread documents for many book and magazine publishers as well as for corporate clients. I love working with futurethink, a company that "empowers employees with the skills and knowledge they need to accelerate change, drive growth, and solve the big problems better." futurethink sends me documents ranging from case studies to training materials. I proofread them—often on an overnight basis—and provide the company with a careful read before these products are distributed to their clients.
I'm an infopreneur with the sole goal of consistently exceeding my client's expectations when it comes to project management, writing, content marketing, social media/community management, editing, and the creation of information products.